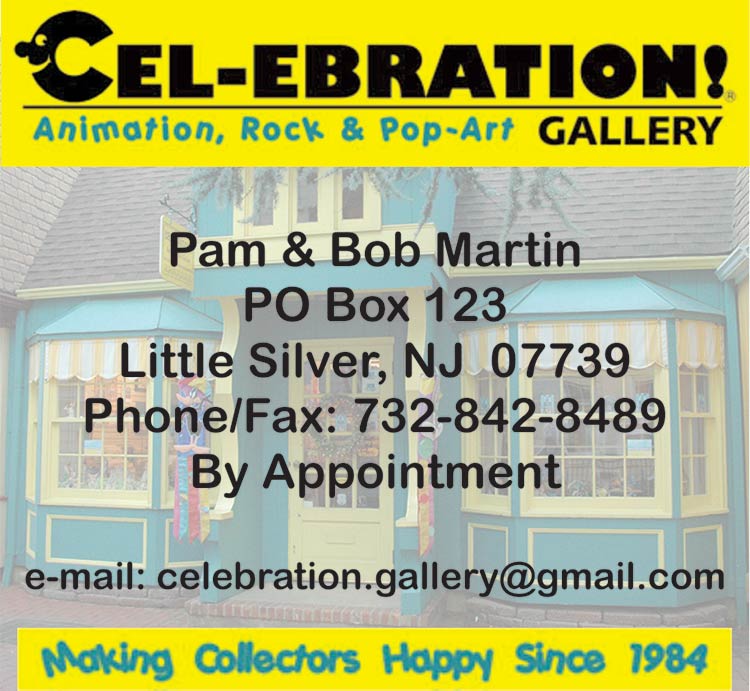 SCROLL DOWN FOR OUR CARTOON ART MENU
HAPPY VALENTINE'S DAY!
(click on image for details)


The Bambi Portfolio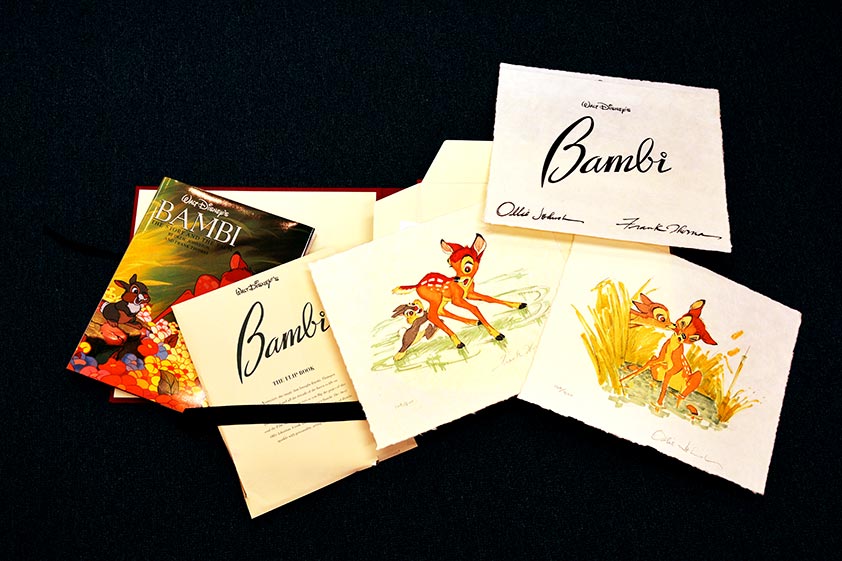 (click on image for details)

2-D ART MENU
ANIMATION ART
Beatrix Potter - The Art of Peter Rabbit
Blue Sky Studios - Robots, Ice Age
Disney/PIXAR - Limited Edition Art
DreamWorks - How to Train Your Dragon 2
Hanna-Barbera - Limited Editions
Hanna-Barbera - Production Art
Warner Bros. Art - Clampett Studio Collections

MOTION PICTURE ART

BOOK ART

HIGHLIGHTED ARTISTS
Kent Melton Maquettes and Sculptures
(including Alice in Wonderland, Nightmare Before Christmas, Beetlejuice, etc.)

3-D ART MENU
OLSZEWSKI - Disney Showcase Collection
Walt Disney Archives Collection Maquettes
Walt Disney Classics Collection Showcase
ABOUT CEL-EBRATION!
Doing Business with CEL-EBRATION! & Privacy Policy








Please bookmark our site and visit us often.