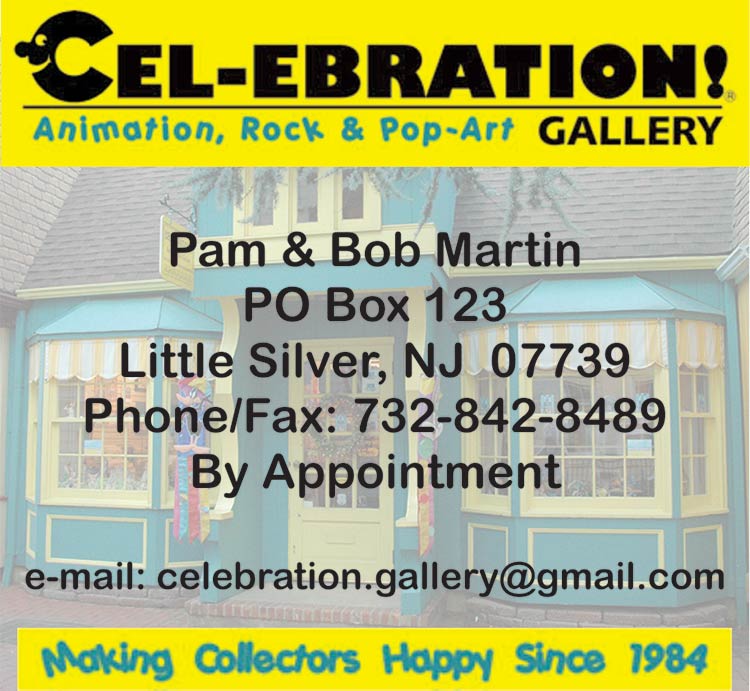 SCROLL DOWN FOR OUR CARTOON ART MENU
COMING SOON!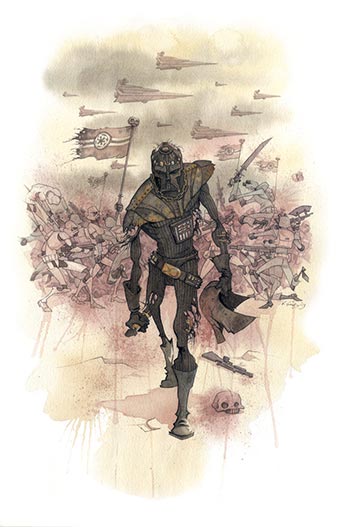 (click image for details)
Star Wars Art from
Gris Grimly

Some Walt Disney Classics Collection 'One of a Kinds'
(click on any image for details and availability)

(click on image for details)

2-D ART MENU
ANIMATION ART
Blue Sky Studios - Robots, Ice Age
DreamWorks
Warner Bros. Art - Clampett Studio Collections
Other Studios - Star Wars - Clone Wars

MOTION PICTURE ART
Narnia
Tim Burton's Alice in Wonderland

BOOK ART

HIGHLIGHTED ARTISTS
coming Kent Melton Sculptures soon
coming Tony Cipriano Sculptures soon

3-D ART MENU
OLSZEWSKI - Disney Showcase Collection
Starlite Originals - Fine Art Sculptures
Walt Disney Classics Collection Showcase
ABOUT CEL-EBRATION!
Doing Business with CEL-EBRATION! & Privacy Policy
Links and some Friends You Might Find Interesting








Please bookmark our site and visit us often.


Join Our Mailing List!

CEL-EBRATION! P. O. Box 123 Little Silver NJ 07739-0123
or
cel-ebration@monmouth.com

Website Design by CEL-EBRATION!®
last revision: April 30, 2013